This page Annis Pendragon is the sole property of The Dawn Angel.
Permission is required to reference, or modify this article in any manner with the exception of collaboration articles, whereas terms listed above are unserviceable.
Annis Pendragon
Kanji

アニス・ペンドラゴン

Rōmaji

Anisu Pendoragon

Alias

Annis of the Divine Light (神光のアニス, Shinkō no Anisu)
Repenting Dragon (悔い竜, Kuiryū)

Characteristics

Race

Human (Dragon Slayer)

Gender

Female

Age

19

Height

144 cm

Weight

33 kg

Hair Color

Black

Eye Color

Purple

Blood Type

B+

Professional Status

Affiliation

Swan Hymn

Previous Affiliation

Dragon Soul

Occupation
Previous Occupation
Previous Team
Partner(s)
Previous Partner(s)
Base of Operations

Personal Status

Status

Active

Relative(s)

Albion (Foster Father)

Magic

Magic
Weapons
"The radiant light has lost its way."

— Arukana
Artura Pendragon (アウドゥーラ・ペンドラゴン, Audoūra Pendoragon) is a Mage affiliated with Swan Hymn, being integrated into the Guild in order to prove her trustworthiness to the Magic Council after Nolan Houdini testified in her defense.
Appearance
Personality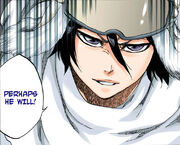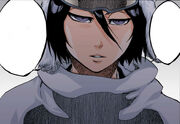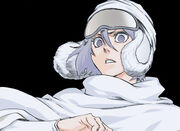 History
Synopsis
Magic and Abilities
Natural Abilities
Expert Swordsmanship Specialist
: Unlike most
Dragon Slayers
, Annis relies on swordsmanship when it comes to combat.
Enhanced Speed:
Enhanced Strength and Durability: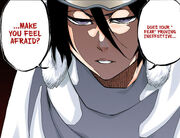 Indomitable Will
:
Magical Abilities
White Dragon Slayer Magic
White Dragon Slayer Magic
(白の滅竜魔法
Haku no Metsuryū Mahō
)
White Dragon's Roar (白竜の咆哮, Hakuryū no Hōkō):
White Dragon's Caliburn (白竜の煌牙刃, Hakuryū no Karibān; lit. "Luminous Fang Blade")
White Dragon's Carnwennan (白竜の無影撃, Hakuryū no Kān'uenan; lit. "Shadowless Strike")
Dragon Slayer's Secret Art (滅竜奥義, Metsuryū Ōgi): The strongest techniques of a Dragon Slayer. Such techniques possess extreme backlash to the user if used incorrectly, and thus, are to used extremely sparingly.
Divine Will: Celestial Feather Destruction Blade (天心・天羽滅刃, Tenshin: Amoumetsujin):
Equipment
Avalon
(アヴァロン,
Avaron
): Annis wields a
Dragon Blade
, a type of
Magic Weapon
only capable of being used by those who possess a connection to
Dragons
. Bestowed upon to her by
Dealok
, this weapon was
forged
utilizing the
bones
and
scales
of
Albion
as materials; as such, it acts as a memento of her late father. Referred to as "
The Sword of Justice
" (正義の剣,
Seigi no Ken
),
Avalon
takes the form of a traditional
katana
with some modifications. Its hilt is wrapped in a white colored
wrapping
, outlining a series of rhombs on it, ends in a white pommel and has a similarly colored, mildly prominent
fuchi
, a metal disk separating the hilt from the handguard. The handguard itself takes the form of a hollow
tsuba
, a flat plate perpendicular to the hilt, which resembles a
snowflake
-like circle. Finally, there is a white ribbon which originates from the pommel from the end of the handle and a matching
saya
, a lacquered
scabbard
, which is white in color as well. Interestingly, Annis is capable of channeling her
Dragon Slayer Magic
through
Avalon
in a similar vein to her own body.
Trivia
Quotes
Behind The Scenes
Community content is available under
CC-BY-SA
unless otherwise noted.