Daemon Tail
Kanji

デーモンテール

Rōmaji

Dēmontēru

Symbol

Master
Type

Freelance-Legal

Location

Mt Hakobe Alps

Daemon Tail (デーモンテール Dēmontēru) The Daemon Tail guild is a legal guild that welcomes only experienced mages into the guild. It was formed by Dreaded Silver after his clash with Mystogan, however he handed leadership to the demon Ymir, the teacher of Silver- however Silver still maintained a great amount of control, being the Guild Ace. It is called Daemon Tail for Dreaded Silvers previous affiliation with the Fairy Tail guild, as he wanted to create a guild it match its power.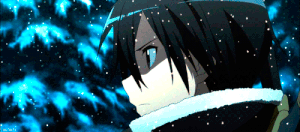 "I'd rather trust and regret, than doubt and regret"

This page, Daemon Tail, is the sole property of Thorun Ordo, anyone who dares edit without permission of Thorun will suffer 1000 years in the sarlacc pit.
Location and Design
The Daemon Tail guild is known for its odd hall placement, for its hall is placed within one of the alps of Mt Hakobe, the hall had a large half-circular door out the front with the guilds symbol on it. In addition in has many torn flags on poles around this door, it has four floors, the first floor is the bar where mages can socialise with others, and converse about their quests. The second floor is where the minor jobs are taken, it also holds a wide variety of novels and books for mages to study their magic.
Strength
The strength of the Daemon Tail guild is supreme, having almost complete coverage of Hakobe, most mages that travel through their now must deal with a mage, or two.
Members
Community content is available under
CC-BY-SA
unless otherwise noted.