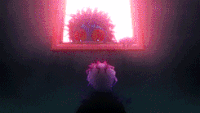 Thanks for stopping by, but...

This article, Darkness, is property of Me. I'd appreciate it if you didn't edit or use this article. Want to collab or use this article? Shoot me a message on my talk page
Darkness
Kanji

ヤミ

Rōmaji

yami

Information

Type
Users

Darkness (ヤミ, Yami) is a Caster Magic which utilizes the element of darkness, it is a variation of Darkness Magic
Description
Darkness gives its users the power of Umbrakinesis, and seemingly create darkness as well. The abilities of the users vary in completely different ways, Ichirou noted he was able to manipulate darkness basically since he was young, however his father's darkness would disintegrate when near any light source. Most intermediate darkness users will be able to move beams and creat weaponry from darkness, where advanced Darkness mages can go as far as turning themselves into a giant shadow. Normally when a spell is casted, velocity and density can be manipulated, allowing the darkness to create powerful blades and cut through enemies, or blind enemies in a sphere of darkness. The mage's product whilst using Darkness tends to be different, for example Ichirou's looks like flames, and Daichi's seems to come from his coat.
Spells
Ichirou's Spells
Daichi's spells
Trivia
Community content is available under
CC-BY-SA
unless otherwise noted.