"The sky is black, the rain is louder than my thoughts, animals are scratching at my door, demons and humans are still at war after all these years, and bad things are happening all over the world. Aaaah~ Just another great day spent drinking away my internally conflicting emotions."

— Dracula admiring the view and day
Female

 | 

Male

Dracula
Kanji

ドラキュラ

Rōmaji

Dorakyura

Alias

Demon King (魔王, Maō)
Bloody Beast of a Hundred Faces (百面の血獣, Hyakumen no Chijū)

Characteristics

Race

Demon (Succubus/Incubus)

Gender

Unknown

Age

1000+

Hair Color

White

Eye Color

Red

Professional Status

Affiliation

Herself/Himself

Occupation

"Demon King"
None

Previous Partner(s)
Base of Operations

Castle Black

Personal Status

Status

Alive

Magic

Magic

Blood Magic (Xerox Blood Beast)

Weapons

Various
Dracula (ドラキュラ, Dorakyura) is an ancient Demon of immense power, who holds the title of Demon King (魔王, Maō), albeit self-proclaimed, to cement their status as the "strongest Demon on Hell and Earth", whom by legend, is known as an absolutely hideous and vicious monster who is nothing but a starving animal that devours anyone who comes its way. That is half-truth, as Dracula is a Demon whose power centers around what they devour in order to grow in power, and just a general hunger. In addition to that, Dracula is also both a Succubus and Incubus, who feed off their prey's essence and life force.
Often confused for a Vampire due to said power, and great affinity in Blood Magic, Dracula is a prideful "monster" with little to no mercy or redeeming qualities, if deduced by what the stories say alone. Dracula resides in their own "private kingdom island", in its own private castle even, simply titled the "Black Castle" (黒城, Kuroshiro). Dracula's own power notoriously gained them the title Bloody Beast of a Hundred Faces (百面の血獣, Hyakumen no Chijū), which the Demon King is clearly proud.
Appearance
FemaleFemale | MaleMale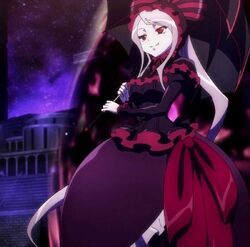 Personality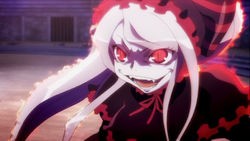 Powers & Abilities
Physical Prowess
Magical Abilities
Blood Magic
Blood Magic (血の魔法, Chi no Mahō):
Xerox Blood Beast (ゼロックス血獣, Zerokkusu Chijū):
Red Dragon, Smaug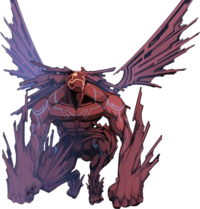 Black Behemoth, Forlorn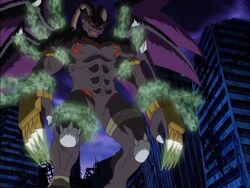 Gold Beastman, Volgar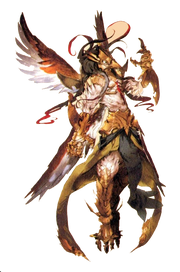 Azure Swordking, Muramasa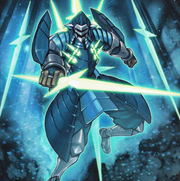 Malachite Gargoyle, Enroga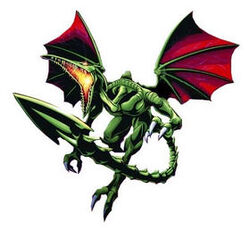 Trivia
The author intentionally made a Demon named Dracula with powers that allude to vampirism, instead of a full-on vampire named Dracula, because it's too predictable. And predictability is boring.
Community content is available under
CC-BY-SA
unless otherwise noted.