REDIRECT Template:Property Nova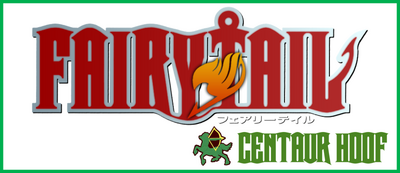 Fairy Tail: Centaur Hoof (ぺいり ている せんたああ ふふ, Peiri Teiru: Sentaaa Hufu) is a shonen fanfiction written by Vitus. It follows the members of the Centaur Hoof guild and their various adventures. It mostly focuses on Living Link, the guild's strongest team, and the various jobs they take on in order to earn a living. It also deals with the rise of the Dark Guild Pandora, and their threat to Citadelia's saftey, as well as the future of Centaur Hoof.
Characters
Protagnists
Antagonists
Chapters
Chapter 1: Arrival of the Sand Dragon
Coming soon!
Trivia
The series is the second fanfiction written by Vitus, but the firs tto be posted on this wiki.
Community content is available under
CC-BY-SA
unless otherwise noted.