Touch this, and you shall be punished.
This article, Hatsumi, is the property of MrCharge, and as such, no user may edit this article without explicit permission from the aforementioned creator. If you touch this, you will be severely lectured by Weiss Schnee.
Hatsumi
Kanji

初見

Rōmaji

Hatsumi

<center>Characteristics
Race

Human

Birthdate

X772

Gender

Female

Age

19
26 (Later Years Arc)

Height

5'6"

Eye Color

Red

Hair Color

Blue

Guild Mark Location

Left Waist (Neo Legend)
Left Shoulder (Devil's Abode)
Falcon's Talons (Right Hand)

Professional Status

Previous Affiliation

Neo Legend
Fairy Tail
Devil's Abode
Falcon's Talons

Occupation
Previous Occupation
Previous Team

A Thorn Between Two Roses
Devil's Acolytes

Partner
Previous Partner

Akuma
Yakunan
Malek Kriya

Personal Status

Status

Semi-Active

Marital Status

Single

Relatives

Akuma (mother/ancestor)
Yakunan (ancestor/uncle)
Malek Kriya (cousin)
Rika Kriya (cousin)
Kiyoko Kriya (cousin)
Naomi Kriya (aunt)

Magic

Magic

Earth Magic
Earth-Make
Sword Magic
Gravity Magic

Weapons

Twin Katanas

Image Gallery
"This ends now mother. Regardless of what you say, I am still your daughter. The only difference is what side are on. The day you forced me against my friends was the day my life ended. Everything I've done has marked me, but I will make up for them. I no longer serve the dark, for now I serve the light."
— Hatsumi to Akuma
"A former Dark Mage who now seeks the redemption of her mind, body and soul. Regardless of her past, her old friends accepted her once more, but will she be able to resist the evil urges implanted into her by her mother?"

— MrCharge
Hatsumi (初見, Hatsumi) is an wandering Mage who specializes in both Earth-Make and Earth Magic, along with her main magic, Gravity Magic. She is a former member of the Fairy Tail Guild and Neo Legend. She is the former strongest mage of the Dark Guild, Devil's Abode, having carried the rank of S-Class Mage. She previously served as the female secondary antagonist to Fairy Tail: The Dragon Slayers, shortly behind Akuma, but now serves as a deuteragonist. It is later revealed that Hatsumi is a descendant of the Kriya family, from Akuma's familial line, being a distant cousin to Malek and Rika and Naomi's niece.
Appearance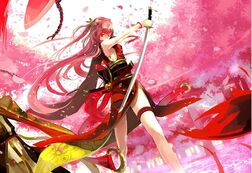 Hatsumi is a young slim women of average height. She has long blue hair which reaches up to her waist. She is fairly taller than Kiyoko, and has dark-red eyes. She now wears blue blazer, which has an orange color, with orange dashes running across the sleeves. Underneath she wears a white collared-shirt accompanied by a red-striped tie and a black skirt with white lining, that is accompanied by white boots. Around her waste she wears two sheathes to carry her katanas.
For her first casual appearance, she wore a red kimono, accompanied by a purple lining and gold belt around her waist. Along with hit are a pair of hanging beads and a long blue ribbon. She also carries one katana alongside her. Her new casual appearance is a long red dress with gold trimmings and ribbons. It also has a two sheathes for her katanas.
Personality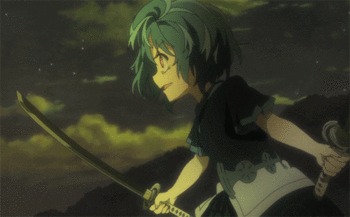 Hatsumi was initially seen to be an outwardly calm and confident person, but she was in fact a cold-blooded and relentless killer. She was seen to be very manipulative, sadistic, ruthless, remorseless and dangerously psychotic. She was willing to kill anyone who stood in her way, or will do so to achieve her own personal goals, much of that is killing the Dragoon siblings. She often demonstrates her cruel psyche to members of her own guild and has no problem tutoring them when they fail, to which she uses her Slayer magic. As described by Kiyoko, Hatsumi was a very cruel woman that does not hesitate when it comes to killing people, even if they are innocents. Malek and Rika, at one point, stated that Hatsumi is a portion that represents the embodiment of evil, one of which has been proven true several times. Hatsumi is seen to be very intimidating, seen when she threatened an injured Kiyoko that she would kill her severely injured brother, causing Kiyoko to cry and tremble in fear. Hatsumi has done this several times and always manages to make Kiyoko shiver in fear, although Kiyoko herself is prone to fear, which at times is somewhat contradictory as to how easy Hatsumi inspires fear in her. Hatsumi also says that the best way to scare someone is by targeting the people they love, and she finds pleasure in it. However, her intimidation also boasts her arrogance. Despite having hatred for Kiyoko, she harbors a high amount of respect for her abilities, and often tells members of her guild not to underestimate her, nor her siblings. Hatsumi also has a deep love for battle and is always willing to confront Kiyoko, even showing her obsession in wanting to kill her. Hatsumi even enjoys torturing her victims both mentally and physically, often employing several psychological techniques to enhance her torturing abilities. Also, Hatsumi tends to breathe heavily whenever focusing on her kill.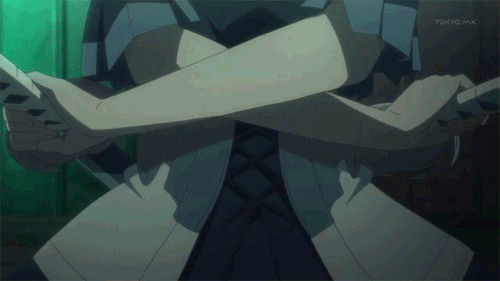 However, after discovering the truth about her past, involving the betrayal of the Kriyans, Hatsumi felt utterly devastated, now knowing that she had betrayed the few people whom she saw as family and had become very good friends with. After begging for forgiveness tearfully, having revealed the truth first to Malek and Eugene, much to her surprise, she was forgiven by the two Dragon Slayers, thus rekindling her old friendship with Malek, thus forming an alliance with Eugene. This became the same with her former childhood friend Kiyoko Kriya, where the both also managed to reinstate their friendly rivalry. Soon after the discovery that she was a distant cousin to Malek and Rika, Hatsumi was accepted into the family by Naomi. Th evil embodiment she initially was described as ceased to exist as well.
Over time Hatsumi also developed a strong loathing for her mother/descendant, despising her and hating her as well for deceiving and manipulating her into betraying her only friends. Since then, Hatsumi dedicated herself into redeeming herself both mentally and spiritually, and later on went to become a loyal family member and friend of the Kriyas, and was granted a pardon from the Magic Council for her part and actions in taking down Devil's Abode, although due to her prior actions as a Dark Mage, she had to do a form of community service, albeit, rebuilding the damages done to other guilds as well, despite the fact receiving forgiveness from other guilds took a little longer, and after three months of acting as an Independent Mage, she was granted access into joining a legal guild. However, Hatsumi's biggest fear is falling into darkness again, but is often reassured by Kiyoko that if she ever does, she will beat her senseless, which usually sparks a laugh.
Magic and Abilities
Gravity Magic (重力の魔法, Jūryoku no Mahō): Gravity Magic allows Hatsumi to control and manipulate gravity to however she pleases. Having learned such magic from her mother/ancestor Akuma, Hatsumi has shown to be highly skilled in this form of magic. Hatsumi's knowledge in this form of magic greatly differs to that of kuma, mostly because Hatsumi knows more spells than her, and has even created her own, or combined certain spells, despite the fact that Akuma is over 200 years old and would eventually be more excelled, to which isn't the case. Hatsumi employs gravity magic in hand-to-hand combat as well, delivering powerful and painful blows that cause pressure on her opponent if hit with full force.
Fall (落ちろ Ochiro):
Gravity Slam:
Gravity Kick:
Gravity Quake: Hatsumi, using her magic, creates a large amount of pressure on the ground beneath her feet, and shifts her focus to her target, which is then followed by a release of energy, causing a large quake to affect the targeted area, which can trap the enemy, or hurt them if debris is thrown up.
Gravity Pull:
Gravity Crush:
Earth Magic (土魔法, Tsuchi Mahō): Earth Magic, one of Hatsumi's main uses, of which she has great mastery of. Hatsumi is capable of manipulating and controlling the earth to however she pleases, serving for either offensive or defensive purposes, and has shown being able to conjure the most difficult of spells, just like her cousin Kiyoko.
Earth-Make (土の造形魔法, アース・メイク, Easu Meiku):
Master Swordsmanship Specialist
: Hatsumi is a highly skilled swords woman and employs her swordsmanship as the main element of her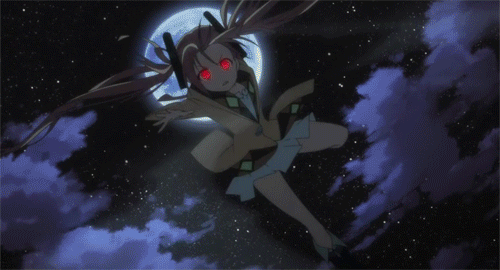 fighting style, resolving to use her Magic only when forced to. Her skill with a blade is high enough to keep out long enough against Rika Kriya, despite the latter being far more skilled than her in terms of bladed weapon. Her skill is also seen with her rival Kiyoko, where the two heavily clash their blades and although Kiyoko uses her spear in combat, Hatsumi still has difficulty fighting against it because of it's chained form. Hatsumi combines her swordsmanship with her slayer magic, allowing her to deal more deadly and dangerous attacks.
Enhanced Speed: Hatsumi has proven herself to be quite quick on her feet. She was shown able to evade the combined assault of the two Dragon Slayers siblings Kiyoko and Malek.
Master Hand to Hand Combatant: While not typically fighting in hand to hand combat, Hatsumi has proven to have mastery over such form of fighting. She has been able to par with Kiyoko on even ground. While her magic may not be compatible with her type of magic, Hatsumi has shown to be able to combine her Earth and Gravity Magic with her fighting skills, to which she shows great skill, delivering stronger blows. In combination of this type of combat, Hatsumi uses her Jōjutsu skills to batter the opponent before delivering palm thrusts, as which is her preferred form of fight. Such palm thrusts are quite powerful, even able to send Kiyoko flying back several meters, or move Malek back a few steps. Her kicks are also something to admire as she can full take down anyone with a single kick, which was seen when she caught Rika off guard, thus knocking her out in the process.
Immense Durability: Hatsumi has displayed a high level of resistance to physical damage, enduring attacks from both Malek and Kiyoko.
Enhanced Strength: Hatsumi has demonstrated to have vast physical strength, strong enough to stay on par with Rika Kriya.
Enhanced Reflexes: Hatsumi possesses incredibly fast reflexes, having been capable of dodging repetitive attacks from Malek and Kiyoko, including Tsukiko.
Keen Intellect:
Immense Magic Power: Hatsumi has demonstrated to have a very high amount of magic power. Whenever she unleashes it her hairs becomes red, and eyes become a darker red. Her magic power is strong enough to even cause Kiyoko to shake, along with Malek and Rika. She can even cause fear into the eyes of other mages because of her magic, that is often symbolized with red, which is also her favorite color. Whenever she is enraged, the ground around her shakes, causing nearby structures to crumble and fall apart.
Relationships
Relationships
Rika Kriya
Main article: Rika Kriya
Rika Kriya is a close friend and ally of Hatsumi, and is also her cousin. Rika and Hatsumi share a very close sister-relationship, and are seen to care for one another. They met around nine years before the start of the series, following their welcome into Akuma's home/motel, who was Sandy at the time, and allowed them to stay the night without paying. After that day, both families developed a close friendly relationship. At this time, she acted as a sub-mentor, helping in the use of controlling her magic under emotional or stressful situations. Both were good friends at that time, but following Akuma's betrayal, which resulted in Malek's near-fatal injury, their alliance ended. After this, both had an intense hate for one another, but rarely fought with one another.
Following Malek's apparent death at the hands of Yakunan, with Hatsumi's sword, Rika was left utterly devastated and in a massive state of shock, forcing her to leave Fairy Tail for an extended period of time. Following her return to the guild, along with Hatsumi's redemption, Rika and Hatsumi managed to fix their friendly relationship, although Rika told her that it would take some time, but Hatsumi said that can wait. As of now, both have rekindled their relationship.
Kiyoko Kriya
Main article: Kiyoko Kriya
Kiyoko Kriya, an Earth Dragon Slayer, is Hatsumi's best friend and cousin, and was her well known childhood friend, one whom she spent a lot of time with, both practicing their magic and combat abilities. As of now both girls share a deadly enemy/rival relationship, which contrasts down from their previous friendly rival relationship, where they always showed of for fun, but that in which got them in trouble for causing damage to buildings and shops. Regardless, there was not one moment where they didn't laugh, always stating how much they loved their family and that they were glad they were friends. However, after their fallout, Hatsumi stated that she regrets ever becoming friends with Kiyoko and that it would have been better if they never helped them for they helped destroy many of their fellow dark guild allies, and for that the Dragoons will pay for what they did.
Hatsumi had shown to desperately in wanting to kill her former friend and won't stop until she does. Hatsumi has shown to enjoy torturing Kiyoko, both physically and psychologically, such as when when she ruthlessly assaulted an unconscious Malek who was severely injured by Akuma, considering Kiyoko's tears and crying to be music that glorifies her ears.
Following the apparent death of Malek, and her defeat at the hands of Kiyoko for the last time, Kiyoko granted Hatsumi the chance to redeem herself and join them in their quest to defeat both Akuma and Yakunan. Hatsumi accepted what Kiyoko gave her and was able to redeem herself. As of now, the friendship between Kiyoko and Hatsumi has rekindled to it's former stance, and now seem to get along better. However, due to the circumstances that transcended their lives they act much more serious and have vowed together to defeat both Akuma and Yakunan. Since rekindling their friendship, the two returned to their friendly rivalry. Also, since then Hatsumi has vowed to protect Kiyoko from her mother.
Eugene Woodland
Main article: Eugene Woodland
Malek Kriya
Main article: Malek Kriya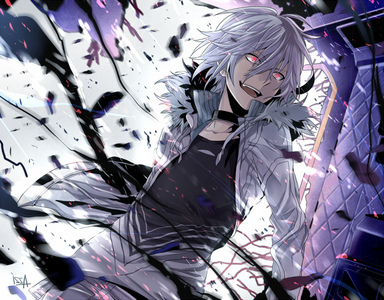 Malek Kriya is a former ally to Hatsumi, and a former mentor as well, along with Malek being her cousin. The two first met at the town of Nexus, where Hastumi's mother allowed the Dragoon's to stay in her motel, which was also her home for free. Following that, the two families became fast friends and decided to help each other in several missions, most of which involved destroying Dark Guilds. Through this partnership, not only was the team
A Thorn Between Two Roses
formed, but the Independent Guild, Falcon's Talons was also found. Both remained in partnership for around three years until Akuma and Hatsumi betrayed them on Frozen Mountain. After that, both shared an antagonistic relationship with each other, but barely quarreled with each other, and if they did, they always fought using their swords, or standard Earth and Ice Magic and hand-to-hand combat abilities, never using their slayer magic. After discovering the truth behind her betrayal, telling him of the lies her mother told her, and after a near-heated conversation, Malek forgave Hatsumi, thus rebuilding their long-broken friendship, but was shattered later on after Yakunan "killed" Malek. Following the "death" of Malek at the hands of Yakunan, Hatsumi was left destroyed because she had lost her older-brother figure, and had just reconciled her friendship with him.
It was revealed that Malek survived because he was stabbed with an enchanted sword that puts the body to sleep, making it seem as if he died. After he was freed, Hatsumi was visibly happy, knowing her friend Kiyoko would no longer be sad. Hatsumi was invited by Malek to the birth of his children, showing the new found and rebuilt trust he has placed in her.
Yakunan
Main article: Yakunan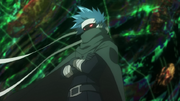 Yakunan is Hatsumi's ancestor, and one of her most feared enemies, besides her mother. Aside from their familiar relationships, both never really got along well, but regardless worked well together. Although they did considered each other family, the sight of him made Hatsumi angry, but this was unknown at first. Later it was confirmed because she never trusted him, and that he was the man responsible for the betrayal of her family with the Dragoons. Although she was not under any spell, Yakunan confirmed that he persuade her through illusions, and that it was her own will to side with him and Akuma. Because of this, Hatsumi has a deep immense hate for him, but is also scared of him because of his dark aura and power.
Akuma
Main article: Akuma
Akuma is Hatsumi's mother/ancestor, a Earth God Slayer, and the well known guild master of the Dark Guild Devil's Abode. Hatsumi shared a strong bond with her mother and is the only person she has ever shown her loving emotions to, considering her the only person she can truly trust, although this wall a ruse by Akuma herself. Even after the two became dark mages their relationship remained the same after having a severe fallout with the well known Kriya siblings, most notably the Dragon Slayers Malek Kriya and Kiyoko Kriya. Around thirteen years prior to the start of Fairy Tail: The Dragon Slayers, Akuma and Hatsumi encountered the Kriyas, who were all traveling mages that destroyed dark guilds, and were recognizable by their distinctive earth based and ice based attacks that left the members defeated and their guild buildings destroyed.
At the time of their meeting, the two "families" seemed to get along well and after learning of their latest quests, Akuma, who kept her name hidden at the time, decided to aid the three siblings in their missions, with Hatsumi overjoyed that she had met and made a new friend in Kiyoko. For the next three years, both families aided other guilds, or protected some from the actions of certain dark guilds, destroying several of them over the years, despite the fact several were forming following each year. Still, they never targeted the strongest Dark Guilds Grimoire Heart, Oracion Seies and Tartarus because of how much power they had. However, the alliance and friendship between both came to an abrupt end when Akuma launched a powerful Earth God's Bellow at a Dark Guild Master, which left Eagle grievously injured, who was the one fighting the guild master. Kiyoko asked to give him medicine but Akuma refused, followed by Hatsumi's response saying that he was near death and that it would be a burden to even try and carry him. This relationship remained the same for several years until Hatsumi "killed" Malek. This greatly affected Hatsumi emotionally, and because of this she was defeated by Kiyoko. Accepting the offer at redemption, Hatsumi went against her mother and joined Kiyoko and Fairy Tail. As of now, the two share a deadly antagonistic relationship, with Hatsumi vowing to defeat Akuma.
However, it is later revealed that Akuma deceived her daughter/descendant into betraying the Kriyas, and for that that Hatsumi has a deep immense hate for Akuma.
Equipment
Reaper
(死神,
Shinigami
)
& Plague
(伝染病,
Densenbyō
) : Hatsumi was always seen carrying two twin katanas. They were called by their distinctive name, Reaper & Plague. However, her Plague blade was destroyed during her fight with Eagle during the first battle between Fairy Tail and Devil's Abode.
Trivia
The first magic idea was Gravity Magic, but was later changed to Earth God Slayer. As of now Hatsumi is the only Earth God Slayer with Akuma being reedited, and now Hatsumi.
In Fairy Tail: Frozen Winds, Hatsumi is a Ice God Slayer. Her relationship with Kiyoko is also antagonistic from the start, therefore never ever being friends.
Hatsumi maintains her role as Akuma's daughter in Frozen Winds. However, Yakunan doesn't portray her uncle, and is her father in that story.
Hatsumi is the main God Slayer of the series, with Crystal and Naomi behind her.
Since her redemption, Hatsumi has rekindled her friendship with not only Kiyoko, but also Rika, who is once more her ally as well. Rika and Kiyoko, now once again share a friendly rivalry.
Hatsumi and Kiyoko had the second deadliest rivalry in the series, with Malek and Yakunan's being the strongest.
Hatsumi is the only antagonist to have returned to the side of good
Hatsumi is no longer a God Slayer
Battles & Events
Community content is available under
CC-BY-SA
unless otherwise noted.