Hohl Barjenbruch
Kanji

ホール・バールゲンブルック

Rōmaji

Hōru Bārugenburukku

Characteristics

Race

Human

Gender

Male

Age

76

Height

181 cm

Weight

79 kg

Birthday

October 27

Hair Color

Gray

Eye Color

Yellow

Blood Type

AB+

Professional Status

Affiliation

Machinamentum

Guild Mark Location

Chest

Occupation

Guild Master

Base of Operations

Unknown

Personal Status

Status

Active

Magic

Magic
Weapons

Mechanical Arm
Mechanical Eye

Hohl Barjenbruch (ホール・バールゲンブルック Hōru Bārugenburukku) is the current Guild Master and founder of the Machinamentum Guild. He is the former Head of the Bureau of Magical Development, and was dishonorably discharged after being accused of creating a Dark Guild who had access to the magic and knowledge of the bureau.
History
Hohl was once a renown magical scientist, who learned about magic easily. Due to his amazing intellect and knowledge over the origins of magic, he was assigned as the head of the Bureau of Magical Development.
For years, he conducted extremely dangerous and illegal experiments with innocent people, keeping it all a secret. After having hired a spy to check on Hohl's activity, the Magic Council found out about his wicked plans and arrested him. Unfortunately, because he had already made his dark guild, Machinamentum, he entrusted his members to free him.
After being freed, he dedicated his life into gaining power over the entire world. He also set other goals: obtaining eternal life to forever rule the magical world, by taking the mythical elixir, Tensui (天水 Heaven Water), and avenging himself, by killing the spy that imprisoned him.
Appearance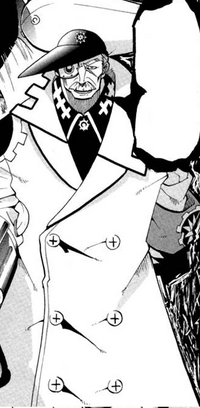 Hohl Barjenbruch is a very old man, with very pale skin, with several wrinkles. Even with his age, he is very tall and well-built. He's got small, pointy, dim yellow eyes. One of his eyes was lost and, for that reason, he wears a mechanical eye. He's got a long mouth and a mustache. Because of the several battles fought, Hohl obtained a big, cross-shaped scar on his face.
As of clothes, he wears an outfit similar to the ones used by his guild members. His attire consists of a long, white, double-breasted trench coat that features shoulder straps, that are shaped like the guild symbol. This is worn over white trousers and trench boots. On the back, he has the stamp of the guild. Underneath the trench coat, he wears a black suit. He has a mechanical arm. He wears a giant, white hat, pointing left, with a black visor with the guild's symbol.
Personality
Magic and Abilities
Vitality Extraction (活力の抽出 Katsuryoku no Chūshutsu):
Telekinesis (テレキネシス Terekineshisu):
Invasive Telepathy (侵襲テレパシー Shinshū Terepashī):
Relationships
Trivia
Quotes
Major Battles
The character(s) in this article is/are featured on the fanon storyline: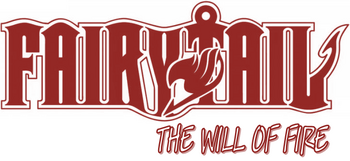 Community content is available under
CC-BY-SA
unless otherwise noted.