This article, Panther Claws, is property of Morty16.
This page, Panther Claws, is currently under construction. Please bear with the changes made by the author.
Panther Claws
Kanji

パンサークロー

Rōmaji

Pansākurō

Symbol

Master
S-Class Mages
Type
Location
Location
The guild is located in the middle of a town.
Building
The building are really big, it is a large, old-style Japanese there is a dojo too so the mages can train and go for a work.There are differents floor in there, the firs floor is where like a bar where the mage can talk, have fun and eats, another floor , the Dojo, where all the mages train martial arts, fighting style and self defense. There are rooms also, for the mage who sleeps there.
Description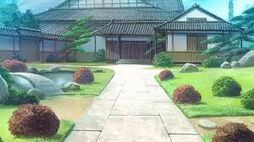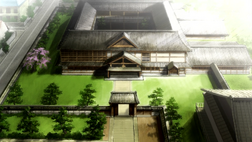 History
After a long Journey all the members met together and decide to make a guild, so Lanhua asked her mother Sakura to create it, and Sakura is the Master. Yuuta said that his house was available, so they decided to make his house the base. He didn't said that the house was infected by monsters and demons, After that Sakura found out the truth Sakura and the demons did a reunion, at the and all live in the house, the mages and the demons.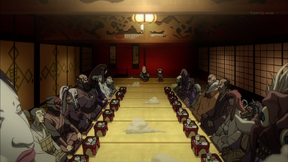 Strength
The guild is characterized by Combat, Respect and Fun.
Sakura and Keiko Sensei are the teacher of martial arts, combat and self defens, that make all the member of the guild expert fighter, hand to hand combat and swordsmanship specialists. The combine magic and fight together to form a new fighting style. Often they make a tournament to determinate who is the stronger fighter and mage.
All the member are respectful to each other, and to the guild master. Even if the guild is about discipline, it can be fun too, and there can be rivalry between the mages , there are many group in the guild and you can go in a work in group, the guild is needed, to become strong, nobody have to feel lonely, there are always friend to support you, that make this a strong guild.
Members
Travia
Morty had the idea for the guild mark.
Almost all the members can use weapons, katana, or fight.
Many mages of Panther Claws have darkness magic, or Take Over magic.
The demons in Panther Claws guild can't go out of the house, they all live in the guild, and are friendly and communicate with the mages.
One of the secret of Panther Claws are the monsters who lives in the house.
If you would like a Mage of yours to join this guild, just ask Morty16, either on his talk page or in the comments below. Please provide a link to the Mage, thanks.
Community content is available under
CC-BY-SA
unless otherwise noted.