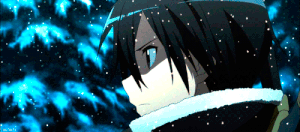 "I'd rather trust and regret, than doubt and regret"

This page, Pincer, is the sole property of Thorun Ordo, anyone who dares edit without permission of Thorun will suffer 1000 years in the sarlacc pit.
This page, Pincer, is currently under construction. Please bear with the changes made by the author.
""You..No Death...Suffer first""
— - Pincer
Pincer
Alias

"Pincer" "The Black Knight"

Characteristics

Race

Unknown, supposedly Demon

Gender

Male

Age

Unknown

Height

6'5'

Eye Color

Red

Hair Color

None

Blood Type

A+

Guild Mark Location

Chest

Unusual Features

Ability to control minds

Professional Status

Affiliation

Purple Pheonix

Previous Affiliation

N/A

Occupation

Purple Phoenix Mage

Previous Occupation

N/A

Team

Tyrant Lancer (Purple Phoenix)

Personal Status

Status

Active

Marital Status

Single

Alignment

Neutral

Magic

Magic

Fire Magic, Darkness Magic

Signature Skill

Pyromanic Overule
Summary
Pincer is a mage in the Guild: Purple Phoenix, and is part of the team Tyrant Lancer. Little is known of him- however- it is believed that under his darkened armor shell lies a monster uncomprehendable, Silver has seen the beast under the armor "And its power is incredible" quoting Dreaded Silver. Pincer can speak in very brief words, however this is very rare and other that that he is mute, besides his heavy gurgling breath. He has briefly explained to Dreaded Silver that he was once a man, however him and his former Guild were practising dark spells from the infamous Zeraf and it had scarred him in this horrible way. His main ability is Fire Magic, and his secondary Ability is Darkness magic, His fire Magic is Crimson, and his Darkness Magic is night black.
Personality
Pincer is of course a quiet/mute typ, for that is all he can be, however when enraged (as shown in gallery) he can become a force that must be dealt with extreme precaution, this rule applies even to his the Purple Phoenix Guild, and his own team Tyrant Lancer. However there is a deeper anger beneath that of when he is enraged- his demonic form, which is the evil lurking beneath his armor, this form has only occured in one case, while fighting Silver at full power after being enraged, SIlver was lucky to survive the beast let alone severly injured.
Abilities
Non-Magic abilities
Extreme knowlage of Martial Arts: Pincer is an expert at fighting- even without his magic. His foe have been left scarred or dead from his fighting.
Magic Abilities
Soul Extinction: This is one of Pincers Darkness abilities, it is extremely strong and rarely used.
Satanic Blast: Satanic Blast is one of Pincers first abilities used in battle
Darkness Stream: Darkness Stream is one of Pincers multi-target abilities and is used often when in battle with many foe.
Shade Troopers (Rare): This is one of Pincers most energu-consuming abilities, he may summon his own warriors to fight for him.
'Garuda Flame': Garude Flame is one of Pincers main fire magic abilities.
Hell Prominence: Hell Prominence is Pincers main fire ability
Pyromanic Overule: Pyromanic Overule is Pincers unique ability, his whole body turs to flame, and attacks as if time had stop especially for him, like it was overuled..by him.
Gallery
Community content is available under
CC-BY-SA
unless otherwise noted.