Rein
Kanji

レイン

Rōmaji

Rein

Alias

Rosalind (Real Name)
Horse Dude

Characteristics

Race

Human

Gender

Male

Age

Unknown

Height

188 cm

Weight

74 kg

Birthday

Unknown

Hair Color

Unknown

Eye Color

Unknown

Blood Type

AB-

Professional Status

Affiliation

Minotaur Horn

Guild Mark Location

Unknown

Occupation

Mage

Team

None

Partner(s)

None

Base of Operations

Personal Status

Status

Active

Relative(s)

Unknown

Magic

Magic
Weapons

Riding Crop

Rein (レイン Rein) is a Mage from the Minotaur Horn Guild.
Appearance
Personality
History
Magic and Abilities
Magic
Wind Magic (風魔法 Kaze Mahō): Rein is able of using Wind Magic, breathing big gusts of wind capable of shredding rocks. Even though Rein may be taken lightly because of his looks, he is extremely capable with his magic and can defeat relatively strong opponents. Because of his personality and his desire to be recognized by others as a strong asset to the guild, he decided to lie about his magic, saying he possesses the legendary Wind Horse Slayer Magic (風の滅馬魔法 Fū no Metsuba Mahō). However, this lie dosn't work, as all the members know it is not true. Only some children believe it.
Horse Cannon (馬風の大砲(ホースキャノン) Hōsu Kyanon; Literally meaning "Horse Wind Cannon"): Rein releases a giant gust of wind that can easily destroy rocks and bend iron.
Abilities
Equipment
Relationships
Trivia
A rein is an item of horse tack, attached as a pair to either side of a bit in the horse's mouth, used to direct or guide a horse for riding or driving. This refers to his appearance.
Rein is highly picked at by his uildmates because of his feminine name, Rosalind. This is why he decided to nickname himself Rein and use a costume.
Quotes
Major Battles
The character(s) in this article is/are featured on the fanon storyline: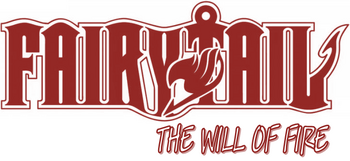 Community content is available under
CC-BY-SA
unless otherwise noted.