"Name's Scavenger. Because that's my job. I scavenge things, bring them back, and get paid. Nice job, pays the bills. It's only a pain when they start squirming. You'd be surprised how a human can fit into a bag and still move. I mean, I'm trying to make a buisness here, and you're all moving around, and being a bother! People are so rude, I swear."

— Scavenger introducing himself and his proffession
Scavenger
Hawk Song
Kanji

スカベンジャー

Rōmaji

Sukabenjā

Alias

Death Knight (死騎士, Shikishi)
Ultimate Sword Master (究竟剣主君, Kukkyōkenshukun)
Strongest Man of Bosco (最強男のボスコ, Saikyō Otoko no Bosuko)

Characteristics

Race

Human

Gender

Male

Hair Color

Unknown

Eye Color

Unknown

Professional Status

Affiliation

Himself

Previous Affiliation
Occupation

Dark Mage
Assassin
Broker
Swordsman

Base of Operations

Bosco

Personal Status

Status

Alive

Relative(s)

Songbird (Surrogate father)
Sasha Song (Surrogate sister)

Magic

Magic

Sword Magic
Heart Mimicry Magic
Minus Zone
Darkness Phoenix Slayer Magic

Weapons
"Scavenger" (スカベンジャー, Sukabenjā) is an infamous Dark Mage within Bosco, feared and revered as the Strongest Man of Bosco (最強男のボスコ, Saikyō Otoko no Bosuko), being viewed as the strongest existing force within the country, on par with the power of a Wizard Saint. Originally taken in by Songbird, he was the first child Songbird saved from slavery, giving him the name "Hawk Song" (ホークソング, Hōku Songu), eventually also taking in another child who would later become known as Sasha Song.
Years later, Hawk abandoned his name, taking the identity of Scavenger, beginning his own private agenda, gathering many allies, among them being Deathdealer. Eventually, Scavenger also became the feared Death Knight (死騎士, Shikishi), for successfully annhilating entire brigades attempting to take his life, essentially "delivering death", in addition to his signature weapon. He is also believed to be the strongest swordsman to currently exist in modern time, resulting in him also being dubbed the Ultimate Sword Master (究竟剣主君, Kukkyōkenshukun), though he is indifferent towards the latter.
Appearance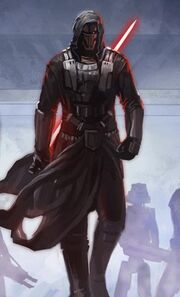 Personality
"Everybody lies. That's life's truth. Even I lie, and I was like, the best kid, you would want to give me all the cookies."

— Scavenger talking about his morbid and harsh viewpoints, with the added flavour of humor
Equipment
Orichalcum Armor:
MC-EVSMG-M-Eternano Rifle (MC (魔法評議) ・EVSMR (実験可速魔銃) ・M (中距離) ・エーテルナノ・ライフル, Mahō Hyōgi Jikken Kasokumajū Chūkyori Ēterunano Raifuru; lit. Magic Council Experimental Variable Speed Magic Gun Medium Range Eternano Rifle):
Phantom Sword
(怪刀,
Kaitō
):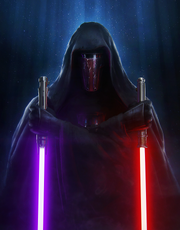 Powers & Abilities
Physical Prowess
Grandmaster Swordsmanship Specialist:
Competent Marksmanship Specialist:
Expert Hand to Hand Combatant:
Immense Strength:
Enhanced Speed & Reflexes:
Enhanced Durability & Endurance:
Magical Abilities
Sword Magic (剣の魔法, Ken no Mahō):
Heart Mimicry Magic (心似の魔法, Kokomane no Mahō):
Minus Zone (負区, Fukō):
Darkness Phoenix Slayer Magic
Darkness Phoenix Slayer Magic (闇の滅鳳凰魔法, Yami no Metsuhōō Mahō):
Trivia
Scavenger apparantly has a severe dislike and disgust towards worms and anything similar, such as snakes, finding them "squishy".
Community content is available under
CC-BY-SA
unless otherwise noted.