Shhh! My common sense is tingling!!

♔▬▬▬▬▬▬▬▬▬▬▬♦۞♦▬▬▬▬▬▬▬▬▬▬♔​
This article, Summoning: Lightning Prison and most of its contents are the sole property of Zikimura. Do not use or edit this article without his explicit permission. If you wish to use or change this article in any beneficial way, please click here! Thank you!
Lightning Prison
Kanji

雷獄

Rōmaji

Raigoku

Information

Type
Users

Jade

Summoning: Lightning Prison (召喚: 雷獄 Shōkan: Raigoku) is an immensely powerful summoning spell used to bring the prison of Gainax into the human plane, as well as gain access a portion of his power.
Description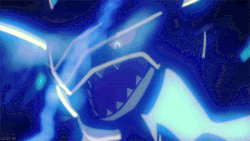 Through their bloodline contract, the successor of the Winchester noble family can summon the prison of the mighty Gainax, the Thunder Beast King (雷獣王のガイナクス Raijū-ō no Gainakusu).
Community content is available under
CC-BY-SA
unless otherwise noted.