This article is property of Aceエース. Please do not edit this article without my permission. Except if found necessary. Obviously this rule doesn't count for admins. If you wanna change this article you must contactWe gonna have a talk.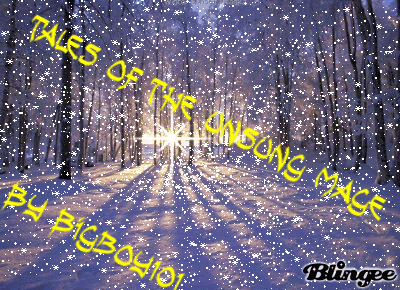 "Even when our eyes are closed, there's a whole world out there that lives outside ourselves and our dreams."

Tales of the Unsung Mage is an original series that was created by Bigboy101. Their are many character that were just introduced in this saga. The main Protagonist of this saga is Sebastian Drake, and the rest of Team Thunder Wave.
Arcs/Sagas
Introduction
Part I
Main article: Journey To Atlantis Arc
Major Characters
The central character of The Tales of The Unsung Mage. He was raised and trained by a powerful dragon that went by the name of Leviathan. Sebastian hails from the Casa Di Drake and is the youngest son of Valentine Drake. He is better known as the light Dragon Slayer. He is a powerful mage and the leader of Team Thunder Wave.
The young and mischievous rival of Sebastian. The two usually don't get along with each other. He was also a contestant of the Omega Tournament serving under the team of Team Thunder Wave.
The fierce and the ferocious better known as the She Devil of Team Thunder Storm. She has some sort of a big sister ego that makes her real bossy to Sebastian and Hiroshi.
A fierce independent mage that roams the world looking for adventures. He is a central character of this tale. Althought he rarely pops up in the Series he is still well know. He's friends with Sebastian Drake and Hiroshi Yamazaki he is kind and has a good heart that alway guilds him in the right direction.
Community content is available under
CC-BY-SA
unless otherwise noted.