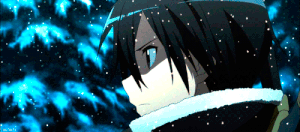 "I'd rather trust and regret, than doubt and regret"

This page, Tori Freez, is the sole property of Thorun Ordo, anyone who dares edit without permission of Thorun will suffer 1000 years in the sarlacc pit.
This page, Tori Freez, is currently under construction. Please bear with the changes made by the author.
""Oh Silver, so Naive..""
— - Tori to Dreaded Silver
Tori Freez
Alias

"Tori" "Freezer"

Characteristics

Race

Human

Gender

Female

Age

18

Height

4'6"

Eye Color

Blue

Hair Color

White

Blood Type

A+

Guild Mark Location

Right palm of hand

Professional Status

Affiliation

Purple Pheonix

Previous Affiliation

N/A

Occupation

Purple Phoenix Mage

Previous Occupation

N/A

Team

Tyrant Lancer (Purple Phoenix)

Personal Status

Status

Active

Marital Status

Single

Alignment

Neutral

Magic

Magic

Gun Magic

Signature Skill

Gun Magic

Weapons

Two M9 Pistols
Summary 
Tori Freez is a member of the Purple Phoenix Guild, and part of Dreaded Silvers team "Tyrant Lancers". She is a master at Gun magic and is a well known assassin within the Guild and has two custom-built/unique M9 pistols, hand crafted by herself. She was left at the front door of the Purple Phoenix Guild Building as a mere baby, and grew up there her whole life, making her very close to all the members, however is particulary interested in Dreaded Silver- however he does not share the same feelings for her, making her very jealous.
Personality
Tori is the jealous type of person, often trying to outshine everybody else however overall she feels compassion for everybody, even her enemies. She can be a bit hyper-active at times, giving her the impression she is crazy, however the case is opposite, she is very calm minded other than these moments, and will have no hesitation to kill if she is forced to.
Weapons/Equipment/Appearence
Tori is equipped with two M9 pistols that fit into small sleeves in her dresses shoulders. She also wears glasses from time to time, and has white hair and blue eyes.
Abilities
Non Magic Abilities
Basic martial arts: Tori leant martial arts from Silver after he joined, she was still young and could never get the proper grasp of it, however.
Wide knowlage of the Magical world: Tori is a bit of a geek when it comes to magic, she did not believe Silver could hold 3 types of magic into one, even if two are lesser ablities, however he proved her extremely wrong in a demonstration.
Magic Abilities
Blast Bullet: Blast bullet is a magic ability that is commonly known by all Gun Mages.
Spark Shot: Spark shot is an advanced technique only known by very skilled marksmen.
Wide shot: Wide shot is often known as a Gun Mages most powerful ability. It is highly advanced and normally can only be performed by a shotgun, however, Tori improvises.
Community content is available under
CC-BY-SA
unless otherwise noted.