---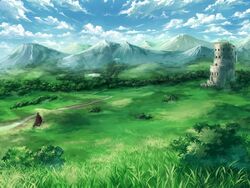 Yo
<insert name here>
, the name is Great Achlus. I was formerly known as LongPatrol35, hence a plethora of nicknames such as Long, Patrol, Achlus, Ach, Great, etc. Feel free to choose a nickname, though I'll choose whether or not it's appropriate. I'm a semi-active if more active user on FTF, though I drop in on chat regularly, so feel free to contact me there if you want to collaborate. In terms of my preferences, I enjoy excellent storyline and plot development rps, as I feel it really helps both characters grow. Otherwise I'm a pretty chill person, if occasionally sarcastic and witty. Anywho, welcome to FTF, I hope you enjoy your stay here lol.
---
Achlus
Kanji

アクラス

Rōmaji

Akurasu

Alias(s)

Characteristics

Race

Human

Birthdate

February 4th

Gender

Male

Age

19

Education

College

Appearance

Hair Color

Black

Eye Color

Russet

Vision

20/20

Skin Tone

Tan

Height

187.96 cm 6'2 ft.

Professional Status

Affiliation

Fairy Tail Wikia

Occupation

Wikia Editor
College Student

Base of Operations

My bedroom
My dorm room

Personal Status

Sexuality

Heterosexual

Allies

User:SixpathsofSamoa
User:Ash9876
User:Astrarche
User:CoolBlackZ
User:Tabor gorilla

Enemies

None

Powers & Equipment

Magic

Editing Magic
Creation Magic

Curse

Image Manifesto

Abilities

Creation of All Things
Achlus (アクラス, Akurasu) is a member of the larger Fairy Tail Fanon community.
Trivia
All in good time my friend...