NOTE TO ALL INSECTS: I'M WELL AWARE THAT SOME STRUCTURES IN THE SENTANCES OF MY PAGES ARE SIMILAR TO THAT OF OTHERS IN OTHER PLACES, AS I'VE SAID MANY TIMES, MOST OF THIS WAS WRITTEN WHEN WE WERE FIRST STARTING IN 2011-2012 WHEN THE RULE ABOUT IT WASN'T IN PLACE AND REPEATEDLY COPIED BECAUSE OF LAZINESS, I'M SLOWLY BUT SURELY FIXING IT, DON'T ASK BECAUSE I HATE BEING REMINDED ABOUT IT AND I HATE BEING RUSHED
Disclaimer: I'm not funny at all okay
"Now, it's showtime!"


This article Perchan, is the sole property of Per and as such, no user may edit this article without explicit permission from the aforementioned creator. If you wish to use this article in any way, please ask me first.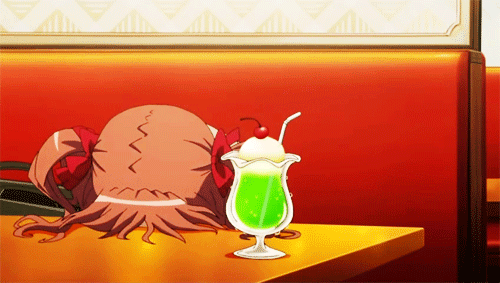 Ayyyo, welcome to the user page of Perchan;
But, you can call me Per. So, here's where I'mma tell you more about the Admin of Magic, Curses, and all that entails. Remember, you don't need my permission to make anything other than Slayer Magic or Lost Magic.

As many people have told me; I'm kinda nice albeit pretty dang blunt, I have an awful sense of humour, and I'm generally a blast to be around. However, when it's necessary, I will remind you that I am an admin, and I have power. It's generally difficult to anger me, but when you do, you will know.
"The people on the Internet who complain about the show were going to hate it no matter what I did, so I don't really care about their opinions."

— Seiji Mizushima, Director of Mobile Suit Gundam 00
Example text
---
The Persona Itself
Kanji

ペルソナスペリオールデウス
ペールチャン

Rōmaji

Perusona Superiōru Deusu
Pēruchan

Alias

Persona
Deus
Persona-sama
Per-chan
Per-tama
Percha

Characteristics

Race

Human (I think)

Gender

Female

Age

23

Height

161 cm

Weight

55 kg

Birthday

September 10

Hair Color

Brown

Eye Color

Hazel

Blood Type

B

Professional Status

Affiliation
Previous Affiliation

Uh...myself?

Occupation

College student
Surfboard Salesperson
Author

Previous Occupation

High school student

Team
Partner(s)
Base of Operations

Personal Status

Relative(s)

Mother
Father
Dogs
User:LastationLover5000 (best friend)

Magic

Magic

Spirit Slayer Magic
Admin Magic
The Pundering
Ayooo, pal-eo. I'm Perchan (ペールチャン, Pēruchan), formerly known as Persona Superior Deus (ペルソナ・スペリオール・デウス, Perusona Superiōru Deusu); though some also call me Deus, Persona, or just Per. I'm one of the Big Four- the admins which consists of myself, Ashy, Zico, and Aha, as well as Liz. However, I myself am increasingly inactive due to real life issues, but still willing to answer every question under my jurisdiction thrown my way.
Me, myself, how did I get into wikia? Well, I was writing since I was nine; and found wikia when I was seventeen- Fairy Tail Fanon and Bleach Fanon were the ideal choices to project my ideas onto. Since that time, I've made many friends, and some enemies; and yes, I'd be delighted if you'd drop me a line - even if you're not asking for something; just so we can chat. It doesn't matter who you are- I'm more than happy to be friends with you. Ironically I can't actually use the wikia chat since it screws with my crappy Australian internet.
If you're wondering why I'm still editing late at night, or in the middle of the day while you're all at school/work/whatever you do, it's possibly because I live in a different timezone than the rest of you. Or maybe I'm addicted. It could go either way. Or it could be both. ...Perhaps it might be because I've got holidays where I live. Or it could be- Argh, monologing again. Don't let it bother you too much.
...Anyway, I try to be kind as an admin, yet I attempt to enforce the rules, which is why I seem rude, sorry about that. While normally, I'd give reviews of characters, magic, and storylines if you asked me, as of 11/07/2016, due to needing to focus on my personal life and the like, plus my studies, my activity on all wikias will be decreasing a bit, and most of my posts will be working on unfinished RPs and stuff I made that's on Word documents, and even then I'd probably only post a few times a day. Sorry if you wanted me to look at you stuff, but that's how the goat gets bloated.
I attempt to be a nice person. I don't like foul language, and overly negative criticism (constructive is best), and if I find something that I believe could be improved, I will attempt to be as helpful as possible, and I aim to solve problems peacefully without much of a fuss. I'm not very good with other people, I'm just used to misunderstanding others since I don't spend much time with others other than what I have to, and I find it extremely hard to figure out if I'm boring/offending/hurting/annoying anyone, so please, just tell me honestly without any hidden meanings, and I'll try my best to stop, well...doing all those things. Also, I tend to apologize profusely when I think I've done something wrong, inconvenienced someone, insulted someone, or my work isn't up to standard (which I believe is most of the time, all three reasons).
Anyway, while I attempt to be benevolent, I can be somewhat blunt, and rarely, quick to judge others and their works depending on my mood. I never hold my tongue if there's something I dislike or don't approve of. I'm also rather shy- while I may seem dismissive and cold; I'm actually quite soft and will attempt to get a laugh out of others at times. I dislike poor grammar- this will be excused instantly if your primary language isn't English, if so, I'll ask to correct your grammar mistakes and attempt to help you with English. Also, I abhor godmodding with a passion; I tend to come down like a atomic bomb upon godmodders.
My main storyline is Fairy Tail: Dawn, which I write with fellow admin and best friend Darkrai, sporadically updated whenever we feel like it or when the Jade Monkey of China has been placed in the supreme ruler's grave to revive him as a killer zombie. I also write Daybreak on the side; which ended on the 25th of July, 2016.
Elraine Ardygun is my main character and oldest article, as well as the biggest page on the wiki byte-wise. Also, I created Spirit Slayer Magic, so there's that.
Also, by the way (or should that be bi the way? eeeeeh?), I happen to be bisexual and trans (male to female). Didn't expect that, huh? Well, if you haven't fled in absolute horror, nice to meet you!
New Article
If you need to get in touch with me and can't here, I do happen to be on other wiki sites which is increasingly unlikely due to real life issues - as of now, I'm solely focusing upon Fairy Tail Fanon. Just shoot me a message if the time ever comes.
---
---
Azure Striker Gunvolt Wiki, Perchan
---
---
Ultimate Crossover Wiki, Perchan
---
My stuff. Well, my favourite stuff I did, to list everything would be an eye-puncher. If you want a complete list of what I've done/been a part of, get yo butt over here. This section more or less checks off my most prominent creations.
---
Characters
Just random trivia.
---
Favorite Manga
JoJo's Bizarre Adventure
Fullmetal Alchemist
Tengen Toppa Gurren Lagann: Gurren Gakuen Hen
Pandora Hearts
Pokémon Special
Top 10 Favorite Anime
Tengen Toppa Gurren Lagann
Gundam X (any of the Gundam series, really)
Senki Zesshou Symphogear
Gatchaman Crowds
Steins;Gate
Hellsing
Kill la Kill
Dragon Ball Z
To Aru Majutsu no Index
Fullmetal Alchemist: Brotherhood
Top 5 Favorite Manga/Anime Characters
Kamina (Tengen Toppa Gurren Lagann)
Hajime Ichinose (Gatchaman Crowds)
Satsuki Kiryuin (Kill la Kill)
Dio Brando (JoJo's Bizarre Adventure)
Gilgamesh (Fate/Zero)
Top 5 Favorite Fairy Tail Characters
Chelia Blendy
Elfman
Juvia Loxar
Azuma
Laxus Dreyar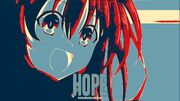 I have deleted your "___" page. You require fifty edits, a week of editing, my permission, and one complete character before you can create/use a Slayer Magic or Lost Magic. Please read the rules. + signature
(saved for new users), tired of writing it out over and over
</div>
Community content is available under
CC-BY-SA
unless otherwise noted.