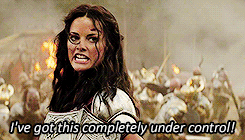 Hello there! *waves* I'm Ylande, I'm an admin on the wonderful Marvel Fanon as well as a frequent member on the Fairy Tail Fanon. Many people call me Howl because my name translates to Howl, but you can call me whatever you feel like.
I'm really looking forward to getting to know all of you and becoming great friends with all of you guys :)
Ylande

Characteristics

Race

Human

Gender

Female

Age

16

Height

5'9" (175 cm)

Birthday

March 1st

Hair Color

Blond

Eye Color

Blue

Professional Status

Affiliation

Fairy Tail Fanon
Marvel Fanon
Eternal Vanguard

Guild Mark Location

Forehead

Occupation

Prudent Student (Maybe?)

Team

Administrators

Partner(s)
Base of Operations

In a galaxy far far away...

Personal Status

Status

Active

Magic

Magic

Article Creation
I'm Ylande, Ylan, Howl or anything else you want to call me. I'm a member here on this wiki, I used to be more frequent, but now I just come on whenever I can. Usually during the summer I can come on a lot more, because during the school year, school is obviously my number one priority. If you need to talk to me and it's urgent, you can just message me on my talk page. Otherwise, you can just talk to me when I go on the chat page. Warning: I don't go on the chat page a lot during the school year so it is best to use my talk page. Please feel free to talk to me, I promise I don't bite. Or I won't scare you away, hopefully. Anywho, I hope you enjoy your time here on the wiki
Alright, so here are some facts about me:
I really like Marvel, but to be brutally honest, I like DC comics just a tiny bit better.
I play World of Warcraft. You should come find me, my main is a Blood Elf Mage named Døllface who is on the server Madoran.
My favorite artists are Shakira (And I've been told I can do a pretty darn good impression of her), Lana Del Rey, Iggy Azalea, and there are so much more that I wouldn't be able to fit the rest on this page!
As long as you don't break the rules in such a way that there is no turning back, then I think we can be pretty good friends (I like rule followers, y'know?)
I consider myself extremely athletic. I run almost everyday, and I play lots of sports. I am a ranked USTA tennis player, so yeah.
If I'm not here, I'll probably be somewhere else frolicking around, so if I'm not here, you can either Message me on my wall or you can find me on:
---
Community content is available under
CC-BY-SA
unless otherwise noted.