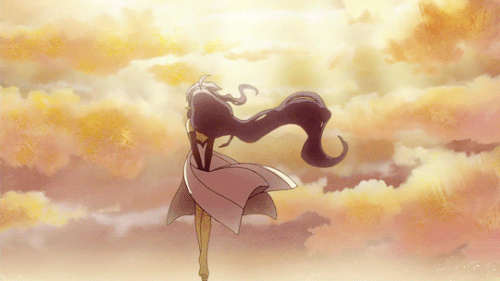 WELCOME!
I am....the one who knocks....
Joking! My name is Shoshiki, but you can call me whatever.
Not literally "whatever", but whatever you want.
Well not whatever you want.
Anything but Josepe...
Anyway! If you have any questions you can reply here!
If you have any complaints, you can reply!
If you have concerns or requests you can reply reply reply!
Ja ne, minna!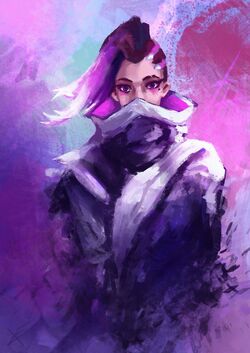 Talk to me, I'm lonely.
Welcome
Hi, welcome to the Fairy Tail Fanon Wiki Shoshiki! Thanks for your edit to the Rosalina Kurotsuchi page.
Getting started tends to be the hardest part for many new to any wiki, so here are some useful links to get you on your way here and clarify things for you.
Make sure to check out the Rules page before creating an article. It's expected of ALL users to follow these guidelines. It's very important that you have a grasp of the rules on this site. Please, before you do anything else, read this page.
For more help on article creation, check out this blog.
Here is a list of very useful templates for article creation on the wiki.
As a result of many users utilising Slayer Magic when they just begin on the wiki,User:Ash9876, one of the admins, has created a blog explaining the pros and cons of both Lost Magic and Standard Magic and how Standard Magic may be used to a higher degree. Please read this, as it will be beneficial to you. Also, please make your way to this blog and read carefully.
Due to the involvement of canon in individual users' articles and storylines, here is the guideline to applying for the creation of canon characters in the Fairy Tail universe.
Also, here is a list of the Admins on the Fairy Tail Fanon.
Please leave a message on my talk page if you need any help with anything! Enjoy your time here! LastationLover5000 (talk) 05:39, October 1, 2016 (UTC)
Sorry, but no. It's not finished yet, when it is, it'll be free to use for everyone. Per

(This is my stage now!) 21:48, November 9, 2016 (UTC)
Sure, you can use my golemancy Per

(This is my stage now!) 20:42, November 10, 2016 (UTC)
Yea, cuz it ain't finished yet, sorry. Per

(This is my stage now!) 21:43, November 10, 2016 (UTC)
Her Name is
Yeoooo man just returning your message. The face of Senna is that chick from Twlight princess. Midna, that little elf chick that is actually a woman at the end of the game. Other than that I dont know much about her I just saw a pic of her human and was liek ayoo that shit will fit perfectly for what ima plan for this etherious character. --SixpathsofSamoa (talk) 23:36, November 14, 2016 (UTC)SixpathsofSamoa
Hello there! I am unsure of what abilities you were planning to give Calypso, so I can't say that Physiological Meliorism would fit with her at the moment. Right now it looks like you just copied the definitions of what Magic is, and haven't given her any actual caster or holder magics yet. So I think I'll wait and see what you do with her and get back to you later about the permission if that's alright? -Lady Komainu (talk) 04:31, January 29, 2017 (UTC)
sure, but don't bother with storm as a lacrima since it's usually just wind + lightning, it'd be redundant Per

(This is my stage now!) 08:26, January 29, 2017 (UTC)
no. Per

(This is my stage now!) 10:54, January 31, 2017 (UTC)
On your Calypso page, please don't use my "Magic in General" description. Please write it in your own words and remove my work from it, thank you. Per

(This is my stage now!) 10:01, February 18, 2017 (UTC)
Don't worry 'bout it, it's no biggie. Anyway, making DS like acnologia is on hold for now, but you can make 400 year-old ones; their element needs to be defined though. Also, sure you can use my Water DS, just remember that Aqua Force is exclusive to Momoko. And for the image and signature, most of the colours are on this page. You'd need to go to source coding to check everything out, and if you wanna add an image next to your signature, shrink it down to 50. Per

(This is my stage now!) 06:49, February 26, 2017 (UTC)
Sure you can make a different dragon - I was expecting you to since La Sirene is ST-exclusive. Anyway, sure you can use dragorize. Per

(This is my stage now!) 22:48, February 27, 2017 (UTC)
RE: Apostles
Well, I don't mind the ability ideas you have come up with. However, you have to remember, the Twelve Apostles are Military Generals. I need more than just their abilities in order for them to be accepted in the Twelve. After all, they need to lead a country's Military. In regards to your "Sage" idea, it wouldn't be possible for a normal Bishop considering that you have to make a pact with your Soul to a Holchei Elohim/Olam Elohim, making it near-impossible to cast Magic without it. However, the Elohim that you end up contracting could possess "water" and "earth" under the blanket term of Forest (i.e "rivers/rain" in a forest, and "mud/swamps" for earth).
In any case, before I can approve a concept, I'll need you to show me a bit more regarding how they obtained the status of Military General. Ashy (Welcome!) 03:09, March 18, 2017 (UTC)
go ahead Per

(This is my stage now!) 20:59, June 10, 2017 (UTC)
go ahead, just write them entirely in your own words Per

(This is my stage now!) 07:35, September 21, 2017 (UTC)
Yeah, it's been a while. I've been busy. I hope you've been going fine. Anyway, I'd avoid dragons specifically, and limit gods to weaker ones; unless for example, you create demonic gods that possess the powers of their original counterparts, kind of like replicas. Per

(This is my stage now!) 00:06, February 7, 2018 (UTC)
Sorry, nope. Per

(This is my stage now!) 13:19, February 7, 2018 (UTC)
Sure, go ahead. Per

(This is my stage now!) 21:51, February 7, 2018 (UTC)
Sure, go ahead. Per

(This is my stage now!) 21:44, February 18, 2018 (UTC)
Sure, go ahead. Per

(This is my stage now!) 22:27, February 19, 2018 (UTC)
want to rp with me?Magnetboy04 (talk) 01:36, February 20, 2018 (UTC)
Community content is available under
CC-BY-SA
unless otherwise noted.