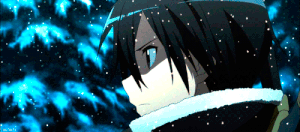 "I'd rather trust and regret, than doubt and regret"

This page, Waevern, is the sole property of Thorun Ordo, anyone who dares edit without permission of Thorun will suffer 1000 years in the sarlacc pit.
This page, Waevern, is currently under construction. Please bear with the changes made by the author.
Waevern
Alias

The Boreal Serpentine

Characteristics

Race
Gender

Female

Height

around 82 ft

Hair Color

None

Eye Color

Crimson

Professional Status

Key Type

Silver

Owner
Days

Tuesday to Saturday

Affiliation

Personal Status

Status

Active

Way of Combat

Magic
Weapons

Ice/Telekinesis

Key
 Waevern is Dreaded Silvers only Celestial Spirit
Appearance
Waevern appears to be a large serpent-like dragon creature, with crimson eyes and what appears to be an ice-based body.
Personality
Waevern is kind and gentle and is very loyal to her master, however if if Silver calls upon her to fight she will leave devastating effects on tha target, but if Silver nudges her to not do to much damage, she will obey.
History
Very little is known of Waevern, however it is known she holds some importance in the celestial world, even though she is only a Silver key.
Magic and Abillities
Ice Magic:Waevern can use Ice magic for trapping her opponents.
Eye of The Blue Serpent: This ability is purely unknown, however in the aftermath the enemy is either Blind, Dead or severely injured.
Spiked Barrage: This ability is known as Spiked Barrage due to almost 50 so ice spikes appearing from the ground
Immortality: As a Celestial Spirit, Waevern cannot die.
Community content is available under
CC-BY-SA
unless otherwise noted.